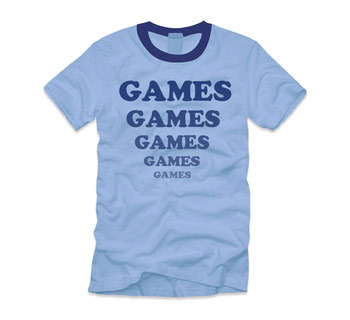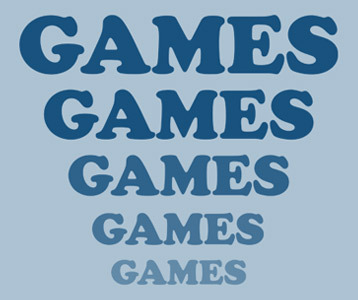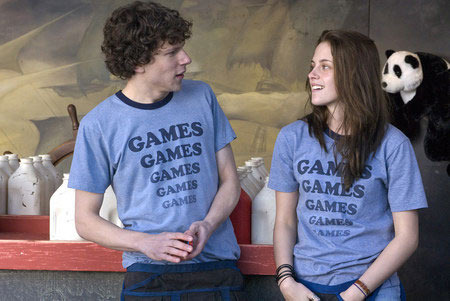 Everyone loves amusement parks but not everyone has the exciting experience of working at one.  If you have seen the hilarious movie Adventureland, you will recognize this Adventureland shirt as the uniform that the games employees wore, including Kristen Stewart, Jesse Eisenberg and Martin Starr.
Set in the summer of 1987, James Brennan is informed by his parents that in order to fund graduate school in the fall, he must get a summer job instead of going to Europe with his friends.  After being rejected by numerous potential employers, James finds himself working at an amusement park called Adventureland.  Here he meets his dream girl Em (Kristen Stewart) after she saves him from a knife wielding customer demanding a stuffed giant panda.  Despite her relationship with Mike Connell (Ryan Reynolds), the married park maintenance man, she eventually falls for James too.  But when the summer ends and he must retire his classic games tee, does the romance get put on the shelf also?
:::Rock Me Amadeus playing in the background:::
This movie was loosely based on director Greg Mottola's experiences working at the real Adventureland amusement park in Farmingdale, New York during the 1980's.  Since the surroundings had changed so much throughout the years, he found a more fitting historical setting in Pittsburgh, Pennsylvania at the Kennywood Amusement Park.  What was your favorite ride?  Favorite food?  Favorite game?  Recapture your childhood memories with this games games games Adventureland t-shirt.  Oh yeah, and remember to never ever eat the corn dogs.
Categories: Costume Ts, Movies, Seen On Screen