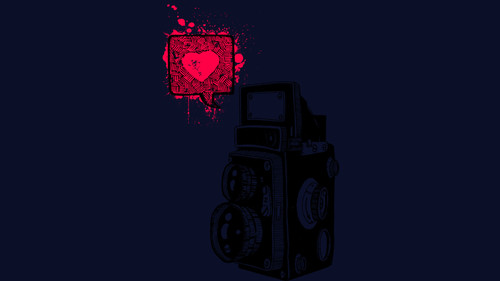 PhotoLove_Magnetic
Designed by KrispinStock and discovered at Design by Humans.
Design by Humans Review | Vitals:
Updates:
Daily at 3am EST
Genres:
Graphics, Art
Prints On:
100% ring spun cotton or a 50/50 cotton-poly blend
Printing Method:
Screen
Pays Artists:
$1,000 on First Day + 6 Copies of Their Design + Benchmark Payments
Founded:
2007
Price at Launch:
$18
Current Price:
$18
Design by Humans Site Review | Summary:

Since their launch, the cool graphic tee site Design by Humans has had an advantage over much of their competition, including the equally popular web site Threadless. Design by Human's CEO, Jamey Draper, is also the CEO of Sunsports, Inc, a screen print and embroidery company. This gave DBH's Co-Founders, Matt and Jason Gutierrez, access to advanced screen printing technology, including the ability to use up to 8 colors and add embellishments like foil and metallic shimmer, to name a few. The result is that the design on each new daily graphic t-shirt produced by Design by Humans looks as if it should be hanging in a renowned art gallery, not just on your back. It's also why their average shirt is $24 and the Design by Humans daily deal shirt is $18.
If cool graphic tees are your thing, then Design by Humans is a web site that you can't afford not to follow. Whether you stop by Feistees to check out the newest daily deal graphic t-shirt from DBH or you browse the many tees on their site, you won't be disappointed with the plethora of options that are worth every penny for their artistic value alone.