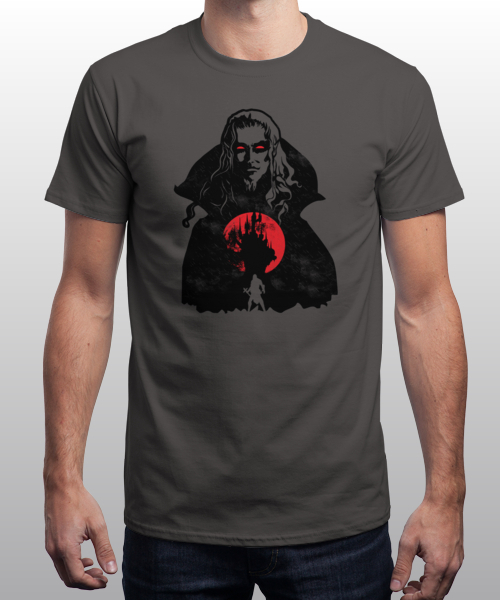 Immortality
Designed by daletheskater and discovered at Qwertee.
Qwertee Review | Vitals:
Updates:
Daily at 6pm EST
Genres:
Pop-Culture, Movies, Games, TV
Prints On:
Gildan Softstyle (100% ring spun cotton)
Printing Method:
Screen
Pays Artists:
10% of Each Shirt Sold
Founded:
2010
Price at Launch:
$12
Current Price:
$12
Qwertee Site Review | Summary:

Touted as Europe's first t-shirt deal of the day web site, Qwertee derived its name from the familiar QWERTY style keyboards (the first six letters on the keyboard in front of you most likely spell out QWERTY). They wanted to combine the notion of tees with something nerdy and technology oriented. Sticking with the nerdy theme, their mascot (drawn by Adam Corbally) is a cartoon robot named Qwerteebot, who was originally supposed to be part of their logo but never quite fit. Qwerteebot pops up around the site and in Qwertee's avatar. The web site prides itself on its active online community that includes both artists and fans who vote on which designs should appear as the next Qwertee shirt deal of the day. During the first quarter of 2012, Qwertee switched from only posting new tee designs Monday thru Friday to posting new designs every day of the week. In addition to this welcomed change, they began making the previous day's t-shirt deal available at the moderately elevated price of $14.