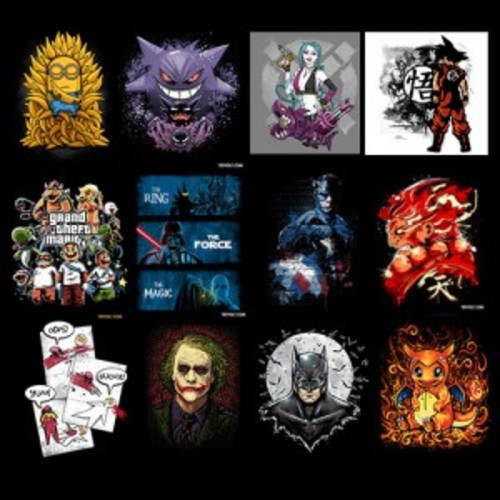 Electrifying Tees For Men
Designed by selected artist and discovered at TeeVolt.
TeeVolt Review | Vitals:
Updates:
Every 5 Days at 4pm EST
Genres:
TV, Movies, British, Geek, Games
Prints On:
Gildan SoftStyle Ringspun (100% Cotton)
Printing Method:
Screen
Pays Artists:
$1 Per Sale Plus a Free Shirt. Extra Free Tees are Awarded at Various Sales Thresholds.
Founded:
2012
Price at Launch:
$12
Current Price:
$10
TeeVolt Site Review | Summary:

TeeVolt appeared online at the end of October of 2012. Fortunately for them, the world didn't end two months later and instead they've continued to offer impressive weekly t-shirt designs. So far, a number of the designs they've printed have been based around popular British movies and TV shows, including
Doctor Who
,
Sherlock
and
Harry Potter
. Interestingly, the company itself was started by a group of graphic designers from the island country of Cyprus in the Mediterranean Sea, proving once again that great weekly t-shirts can come from anywhere. Registered users are able to vote for which designs they want to see printed, and based on the current selection of potential designs that have been submitted, it looks like TeeVolt's future could be fairly promising. However, as we've seen with other similar stores, it can be a struggle to become a success when new designs only appear every five days.