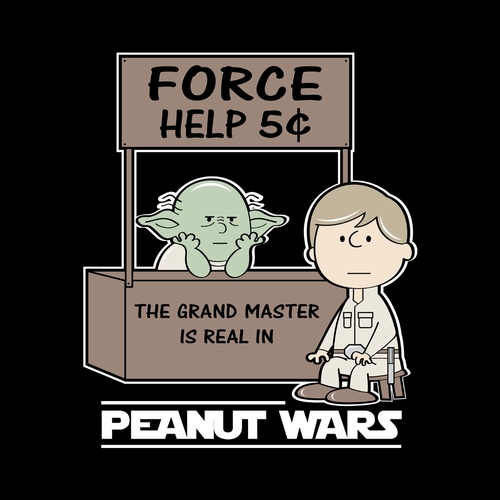 Peanut Wars 2
Designed by JRBERGER and discovered at TeeTournament.
TeeTournament Review | Vitals:
Updates:
Daily at Midnight EST
Genres:
Movies, Television, Video Games, Pop Culture
Prints On:
100% Cotton
Printing Method:
Screen
Founded:
2014
Price at Launch:
$19
Current Price:
$11
TeeTournament Review | Summary:

At first, one might think that the name TeeTournament is referring to a competition between the two shirts that are currently on sale at the site. However, this does not appear to be the case. Rather, the name seems to reference the voting aspect of the site, which factors in to deciding which shirts will be printed next. This is a little confusing, but I like the name in general.