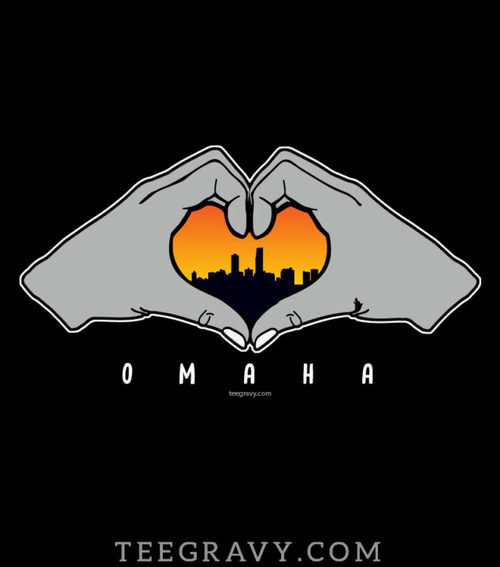 HEARTLAND
Designed by Various Artists and discovered at Tee Gravy.
Tee Gravy Review | Vitals:
Updates:
Every 2 Weeks at 10pm EST
Genres:
Movies, TV, Games, Pop Culture
Prints On:
American Apparel (50% Cotton/50% Polyester)
Pays Artists:
$1 Per Sale
Printing Method:
Screen
Founded:
2014
Price at Launch:
$18
Current Price:
$15
Tee Gravy Review | Summary:

There should be some kind of rule-of-thumb with regard to the freshness of "daily" t-shirt sites. For instance, if your shirts aren't rotated in the amount of time that a bowl of bananas will go bad, then you probably need to pick up the pace. Tee Gravy launched in early August of 2014 and currently posts one new t-shirt every 2 weeks. In general, people have very short attention spans, and it's enough to expect visitors to want to check your site every two days, let alone every 2 weeks. The owner has stated that he hopes to get the rotation down to 1 week and eventually 24 hours, a goal that most companies of this type strive for.
Tee Gravy's offering of tees looks to be derived from in-house designs instead of user-submitted ones, making their original price point a little hard to comprehend (they've since lowered it). It should also be noted that they do offer free shipping to U.S. based customers (except Alaska and Hawaii).
Overall, Tee Gravy seems like a "chill" company, a small group of laid back folk who want to "spread the gravy goodness all over." Perhaps success is a relative term to them, but if they want to compete in today's daily t-shirt market, they need a more concentrated effort right out of the gate. Decreasing the rotation time would be one way to start.