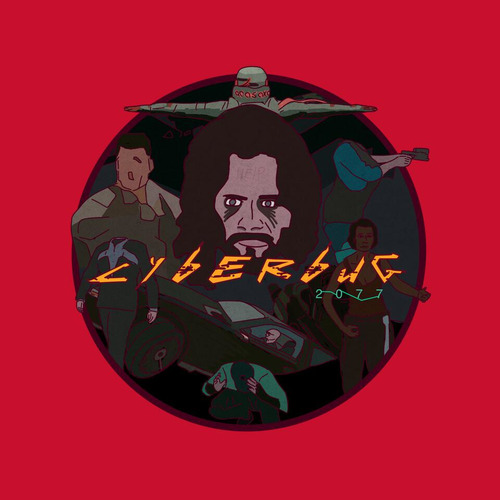 Cyberbug
Discovered at TeeFury.
TeeFury Review | Vitals:
Updates:
Daily at 12am EST
Genres:
Geek, Movies, TV, Games
Prints On:
Alstyle Apparel (100% ring spun cotton)
Printing Method:
Screen
Pays Artists:
$1 Per Sale
Founded:
2008
Price at Launch:
$9
Current Price:
$12
TeeFury Site Review | Summary:

This page features the second TeeFury design offered on a TwoFury t-shirt day. Be sure to also check out the
other design too
. In the summer of 2012, the daily t-shirt website ShirtPunch, a competitor of TeeFury, began offering two new designs every day. Not wanting to be outpaced, TeeFury quickly followed suit by starting TwoFury, a feature that involved two new designs competing against each other to see which one could generate the most sales. They have since done away with the competition aspect, which was largely irrelevant. At first, TeeFury only offered two designs at a time on Tuesdays. However, they eventually began to feature two t-shirts on other days as well. In the end, no matter how they spin it, TwoFury t-shirt day means we get two designs instead of one and that's definitely a plus.