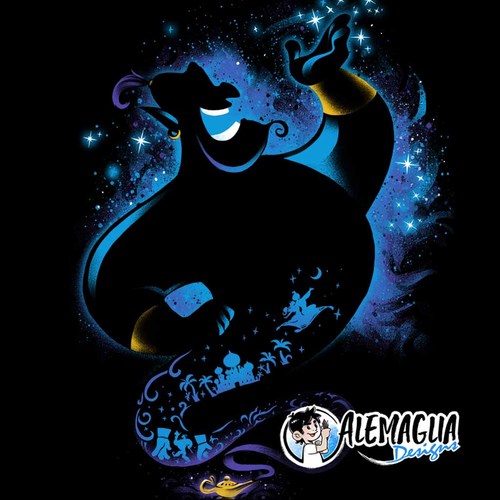 Make Your Wish
Designed by Alemaglia and discovered at Tee Tee.
TeeTee Review | Vitals:
Updates:
Every 2 Days at 6am EST
Genres:
Geek, Movie, TV, Games, Sci-Fi
Prints On:
100% Ring-Spun Cotton
Printing Method:
Screen
Pays Artists:
1 Euro Per Sale
Founded:
2013
Price at Launch:
$16.57
Current Price:
$14.78
TeeTee Site Review | Summary:

The first thing I noticed when I visited the Italy daily t-shirt site TeeTee was their humorous logo. I won't spell it out, but I urge you to take a PEEk. When TeeTee first launched in May of 2013, they only offered shipping to neighboring European countries. Based in Italy, the daily t-shirt company has since opened up shipping to pretty much everywhere, including North America.
Ordering from North America and other distant locations might have its drawbacks with regard to shipping costs, but in terms of the site as a whole, TeeTee is doing almost everything right. They have a solid website design with a voting section where users can vote for their favorite shirts to be printed. They also have a "Sanctuary" where you can check out past designs. If you're looking for great designs, I urge you to stop by this Italy shirt-a-day site. It's definitely worth a look.