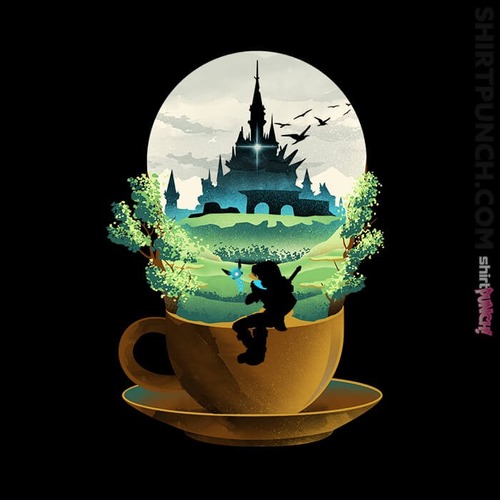 Hyrule Coffee
Discovered at Shirt Punch.
Shirt Punch Review | Vitals:
Updates:
Daily at 12am EST
Genres:
Pop-Culture, Movies, Music, Games, TV
Prints On:
Alstyle and American Apparel (100% ring spun cotton)
Printing Method:
Screen
Pays Artists:
$1 Per Sale
Founded:
2011
Price at Launch:
$10
Current Price:
$10
Shirt Punch Site Review | Summary:

In August of 2014, Shirt Punch debuted their third website redesign after previously updating their site two years earlier in August of 2012. The most noticeable change to their site is that they are now offering four daily t-shirts to choose from instead of three, and they've put all of their shirts together instead of having a separate section for TV related t-shirts. This page showcases the last of the four Shirt Punch tees available today. If you're looking for our main Shirt Punch web site review, visit
Today's Shirt Punch Deal #1
page. At the moment, all eyes are on ShirtPunch (at least ours are anyway) to see if they can maintain their new four-shirts-a-day format. It's a significant step for sites of this type, one that no one else has tried on a daily basis.