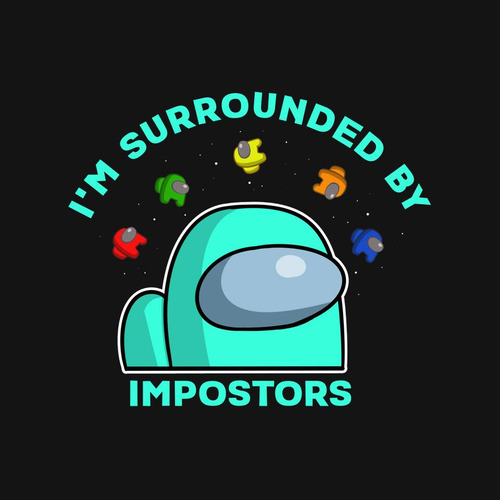 I'm Surrounded By Impostors
Discovered at TeeFury.
TeeFury Review | Vitals:
Updates:
Daily at 12am EST
Genres:
Geek, Movies, TV, Games
Prints On:
Alstyle Apparel (100% ring spun cotton)
Printing Method:
Screen
Pays Artists:
$1 Per Sale
Founded:
2008
Price at Launch:
$9
Current Price:
$12
TeeFury Site Review | Summary:

As one of the most well-known and oldest daily shirt sites (next to Woot), TeeFury was created by a group of artists looking to start their own limited edition tee site. The geek-themed, pop culture designs they feature are some of the best around, in part due to the artistic eye of their curators, in particular the artist Jimi Benedict (known as Jimiyo), who is highly respected in the tee design business (he was formerly the art director at DesignByHumans). Typical TeeFury daily shirt deals that you might encounter include Dr. Who, Portal, Game of Thrones, Star Wars, Zelda and Twin Peaks. With a ravenous fan base (many of whom buy multiple designs each week), the only downside we found in our review of the the daily t-shirt deals on TeeFury is that in any given month they can sometimes feature too many designs with the same theme.